Welcome to MJG Ingenieur-GmbH Munich!
Our company has a special expertise dealing with extreme loads on structures.
This includes:
Blast load evaluation
Protective design against blast and impact
Developement of facade-, window-, and door-constructions for blast protection
Earthquake analyses and design
Reference projects:
Embassies
Military facilities
Gas-. oil- and chemical industry
Banks
Transportation facilities
Due to confidentiality reasons we cannot publish more details about our customers and their projects.
Please contact us if you need further information.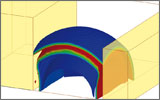 Blast wave propagation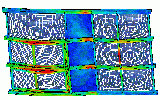 Blast protection of facades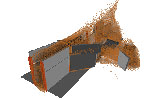 VBIED explosion against barrier
Explosion connection detail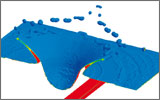 Detonation above a buried pipeline
Deformation of a canopy connection detail after explosive event